Point Suite Contemporary Art Book
The Point Suite Contemporary Art Book is a unique endeavor created and produced by artists Annika Connor and Nicholas Papadakis to document and share the artworks of their extended community. Featuring a wide
array of local and international painters, sculptors, print makers, and photographers The Point Suite Contemporary Art Book presents the art of the next generation of up and coming artists.
Capturing an idea, a conversation, a moment in time, is something all artists seek to do. Toni Morrison says, "If there's a book that you want to read, but it hasn't been written yet, then you must write it." The Point Suite Fine Art Book is Active Ideas Productions answer to that challenge. AIP hopes that the artists in this collection will inspire, that the images will entice, and that this book will highlight for you some of the fresh new art that is currently being created.
The Point Suite Contemporary Art Book is for sale on Amazon for $35 here.







The NY based luxury scarf brand, ShawLux, has teamed up with artist Annika Connor to create a special line of scarves and pocket squares highlighting the original artwork of painter, Annika Connor.
The Annika Connor by ShawLux collection blends the uniqueness of an original painting with the wearability of a functional and chic accessory.
Combining ShawLux's expertise of printing on high quality fabrics with Connor's vibrant and beautiful art, this new line of stunning scarves fuses fine art with fashion. The resulting collection, Annika Connor by ShawLux, is a vibrant and unique line of functional beauty.
For the initial release of this line, Connor has chosen 9 paintings to be digitally printed on ladies' cashmere/silk scarves and men's silk pocket squares. By removing the art from the gallery walls and placing it on the body, Annika Connor by ShawLux introduces the imaginative into the everyday; allowing the wearer to add a splash of color to any look.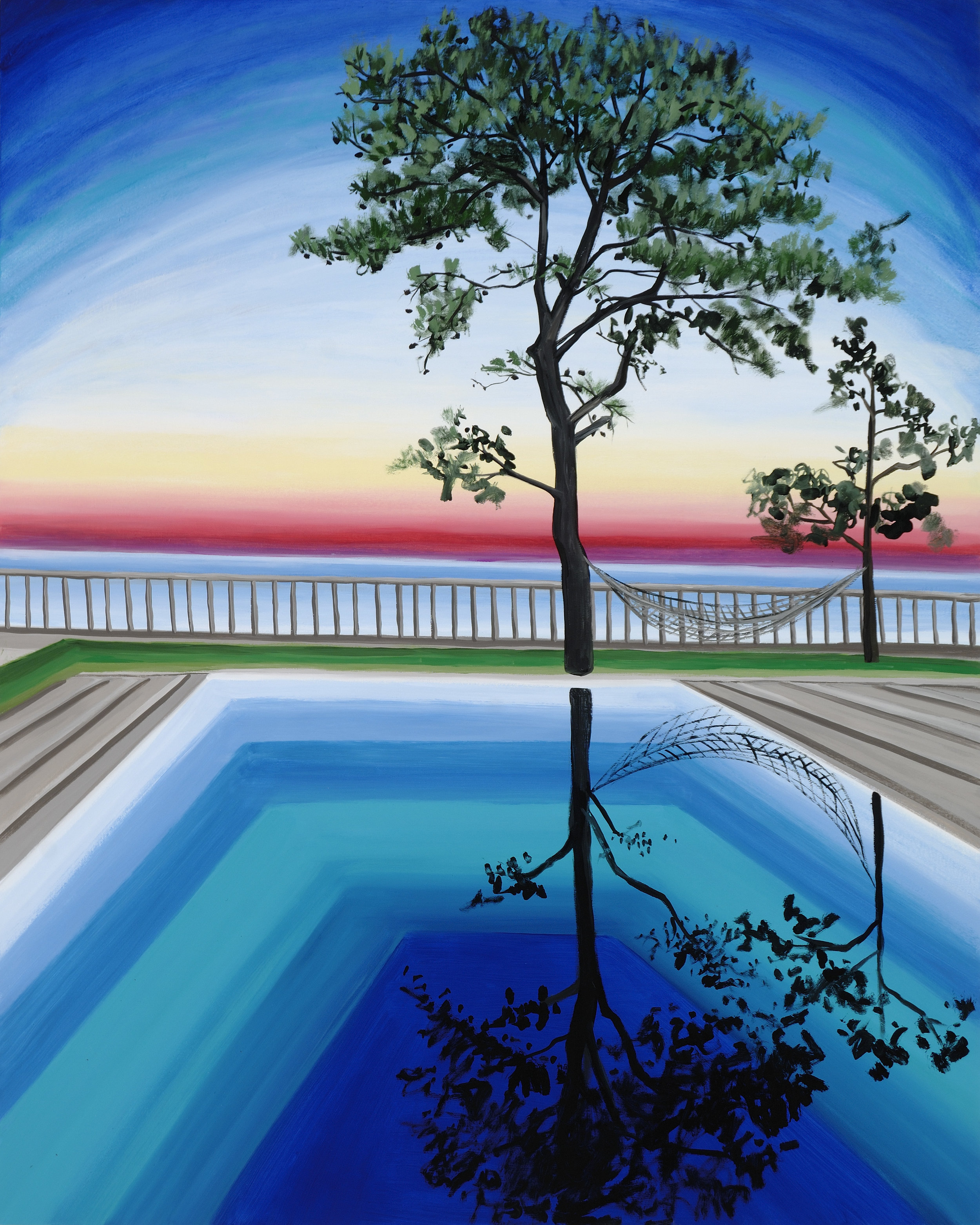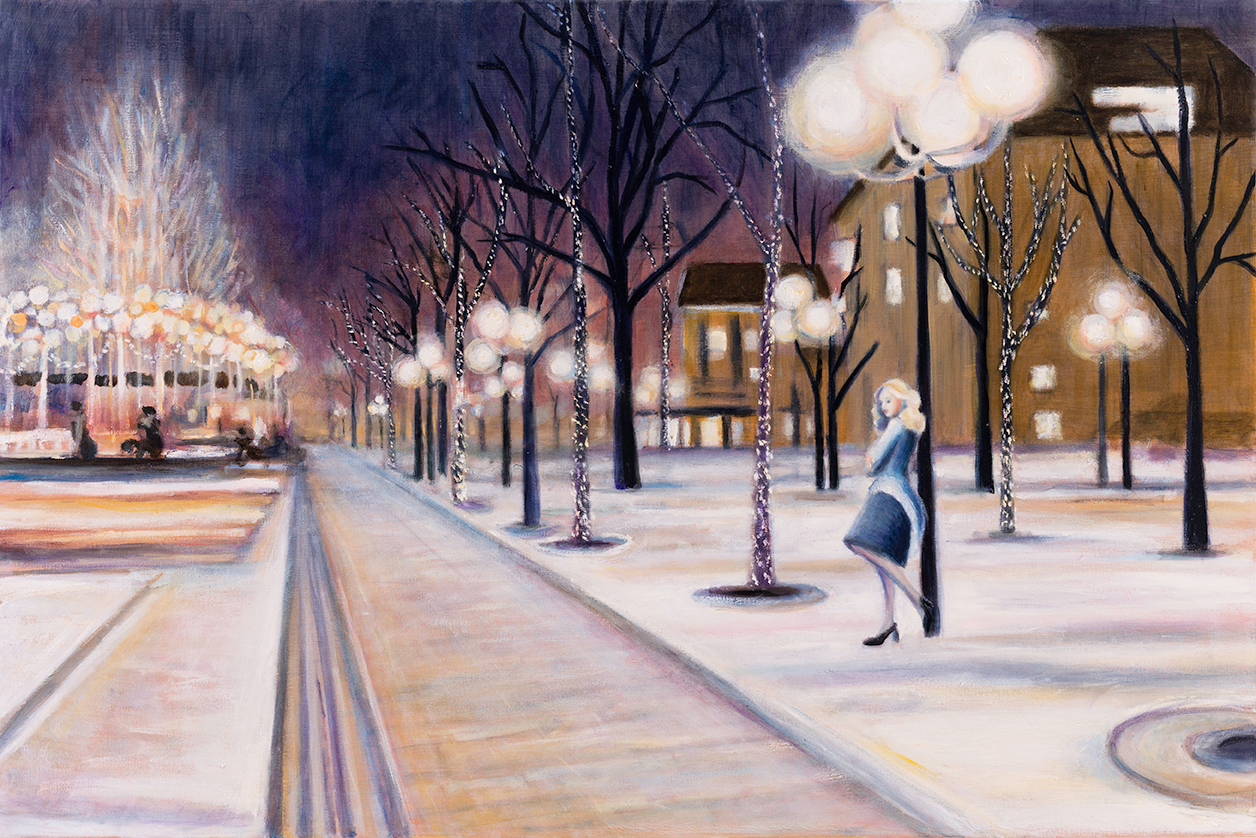 Wallpaper & Textile Design for Cavern Home
Pulling imagery directly from Connor's paintings, the Annika Connor for Cavern Home collection celebrates her recurring motifs of chandeliers and flowers.
Using the paintings as inspiration, Cavern and Connor have created ornate and lovely patterns which are all hand silk screened on wallpaper or linen.
This exciting new collaboration has been designed exclusively for Cavern and is available for sale now here.
Birthday Card for Trader Joes
Annika Connor had the opportunity to produce and design a birthday card for Trader Joes. Connor used her painting Peacock Portrait as inspiration for her final design.
If you are interested in purchasing a card, you can find the nearest Trader Joe's location here.
As well, if you would like to collaborate with Annika on designing a greeting card with another one of her paintings, you can can contact her here.
Album Cover for Paul Michiels
Connor also had the opportunity to have her painting Avec le Coeu used as the album cover for musician Paul Michiels.
Annika's paintings are often inspired and moved by music, thus she was thrilled to work with Michiels, and have her painting as the album cover, Let's You & Me.
You Can find Michiel's music on itunes, or if you would like a hard copy of his album, you can visit your nearest HMV, or any other music album store.
Little Paper Planes - Prints
For those individuals who prefer prints over original paintings, Annika Connor has made it readily available to purchase a selection of prints from her interior painting series.
All the original works were made with watercolors. These prints are 8.5 x 11" and are offered individually. They are printed with Epson Ultra Chrome archival inks on Hahnemuhle German etching paper. The sizes reflect actual paper size, not image size.
Each print is hand numbered, in an edition of 50, along with Connor's signature printed in the border. Each print also comes with a Certificate of Authenticity printed on the back. This print is exclusive to Little Paper Planes.
Paperback by Annika Connor - From Here Until Tomorrow
Conjuring extraordinary scenes of visual decadence, Annika Connor's paintings reflect her continued fascination with moments of extreme beauty in our contemporary world. In shimmering, radiant jewel-tones, her watercolors invite the viewer into everyday but exceptional encounters - through sun-dappled forests, past daffodil-strewn fields, across a neighbour's deserted yard and into a maze of rococo interiors.
Her compositions present the complex dichotomy of the nature morte or vanitas: reinforcing the transience of beauty and life, and simultaneously, promising to capture it for the viewer forever.
To purchase a copy of Annika Connor's paperback book, you can visit her shop, as well as her amazon page.
Watercolor Lesson's with Session's College
Throughout this intensive three-lesson course, you'll try out traditional techniques including various washes, glazes, scumbles, resists, and more, and learn how to make the techniques part of your personal painting style. The course begins with a look at the materials and how to make the most of them, and you'll explore watercolor's unique properties by creating a color grid. Your lessons wrap up with a look at prominent watercolor artists, how to shape your style and choose intriguing subjects, and how to articulate your ideas into individual paintings and painting series.
Each lesson introduces theory and techniques hands-on, which you'll further apply in several complete paintings. Accomplished watercolor artist Annika Connor guides you and provides professional critique to help develop your work.
Active Ideas Productions
AI Productions explores the intersection of art as a business and discovers innovative ways in which artists can collaborate to manufacture their creative endeavours while giving them a unique platform for artistic excellence.

Formed by Annika Connor as a means to produce ideas she wanted to actualize outside of the studio, Active Ideas Productions is a unique artist lead endeavour that keeps the concerns and interests of the contemporary art scene in the forefront of all it creates.

The driving force behind the collaborative AIP projects is Connor's commitment to arts education, philanthropy, and her belief that artists have an obligation to support the art they admire.
AI Productions, Inc. is primarily funded by Connor's own painting sales and is an artist run organization for artists about art.